LEE100 System - Attaching the Polariser to the 105mm Polariser Ring
The LEE100 105mm Polariser Ring is designed to attach the LEE Landscape Polariser to the LEE100 Filter Holder.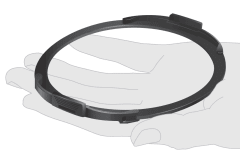 The easiest way to fit the Polariser is to start off with the ring flat in your hand. Make sure the two finger grips on either side are pointing upwards.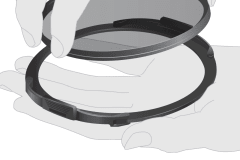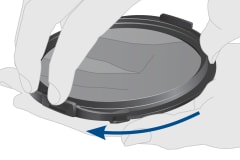 Simply place the Landscape Polariser into the ring and screw in a clockwise direction.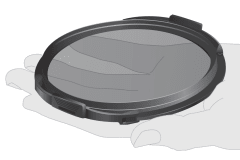 Once fitted, the Landscape Polariser can stay permanently in the ring, and it is now fully compatible with the LEE100 Filter Holder.